Charter a Yacht: Planning a Charter Vacation in the Exuma Bahamas



---

Looking for Bahamas Vacation Rentals? Read This First!



---
World Heritage Day at Clifton

Saturday, April 19, 2014 at 10:00am - 6:00pm at Clifton Heritage National Park, Nassau, Bahamas. Contact: 362-4368


---

NAGB Kids' Easter 'Art'ernoon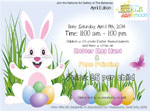 Saturday, April 19, 2014 from 11:00am to 1:00pm at the National Art Gallery of The Bahamas, West Hill Street. Kids will en...


---
---
GOOGLE NEWS - BAHAMAS
---
NASSAU INSTITUTE
THE NEW BREED
BAHAMAS ISLAND INFO
THE BAHAMAS WEEKLY
BAHAMAS UNCENSORED
THE BAHAMAS BLOG
WEBLOG BAHAMAS
BAHAMA PUNDIT
BAHAMAS PRESS
NATIVE STEW
NICOLETTE BETHEL
BAHAMAS B2B BLOG
---
ALEXA LIVE: HOTTEST PAGES ON BAHAMAS INTERNET...
---
BAHAMAS-WEATHER
BAHAMAS SATELLITE MAPS
TROPICAL STORM UPDATES
---
BAHAMAS-NEWS ARCHIVES
---
GET NOTICED!
RUN ADS ON BAHAMAS WEBSITES...
PRIVACY POLICY...